www.beachbodycoach.com/ALBANYFIT
Robert Mckinley
Independent Team
Beachbody Coach
(518)605-4869
Contact Me!
Welcome to my Team Beachbody® Web site. Please look around my site, and if you have any questions be sure to ask by either email or contacting me directly by phone. Thanks again for stopping by. Looking forward to hearing from you...
more...
less...
My Profile
Shop Team Beachbody
About Team Beachbody
Success Stories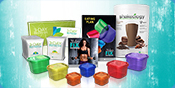 Fast-track your total-body
transformation and get
seriously shredded!
Get it Done in
25 Minutes a Day!