www.beachbodycoach.com/ANGIESCHWINDT
Angie Schwindt
N.Las Vegas, NV

Independent Team
Beachbody Coach
702-237-0013
Contact Me!
This is not just about a fancy workout program, this is about a lifestyle and community that help you stick to it! I will coach you for free, and you could win BIG BUCKS just for working out! Contact me and I'll tell you how!
more...
less...
My Profile
Shop Team Beachbody
About Team Beachbody
Success Stories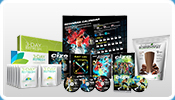 Dance your way to fit
and streamline your
nutrition with the CIZE
Kickstart and Shakeology
Challenge Pack!
Get an ultra-lean, defined physique, break bad eating habits, and fuel your health with the PiYo Kickstart and Chakeology CHallenge Pack