www.beachbodycoach.com/AYAMIHIROSHIGE
Ayami Hiroshige
Independent Team
Beachbody Coach
 626.437.9731
Contact Me!
I'm a mom who struggled with weight and insecurities - I took control of my life and I got amazing results with TurboFire and Shakeology! I will give you the support & encouragement to succeed. Please take a look around my site, then click "Contact Me"
more...
less...
My Profile
Shop Team Beachbody
About Team Beachbody
Success Stories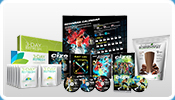 Dance your way to fit
and streamline your
nutrition with the CIZE
Kickstart and Shakeology
Challenge Pack!
All-New Beachbody® Challenge Packs. They're everything you need to transform your life, including world-class fitness, premier nutrition, and peer support.