www.beachbodycoach.com/TERRIANNE
Terri Cruce

Independent Team
Beachbody Coach
Facebook me!!
Contact Me!
Welcome to my Independent Beachbody coach site. I have been doing Beachbody workouts for a while now with wonderful results. Now I want to help you reach your fitness goals! Please contact me if you have any questions. I'm here to help!
more...
less...
My Profile
Shop Team Beachbody
About Team Beachbody
Success Stories
Get seriously shredded in
the shortest time!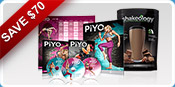 Get an ultra-lean, defined
physique plus Your Daily Dose
of Dense Nutrition®!
Limited Time Only!
All savings in USD.
International savings may vary.