www.beachbodycoach.com/VEEJAY20
Vic Johnson
vixway2@gmail.com
Independent Team
Beachbody Coach
 704-819-0889
Contact Me!
Hello there, my name is Vic Johnson. I am currently a personal trainer at a YMCA, a high school and club soccer coach, and a soccer referee. Please look around the site and if you have any questions, please let me know. Enjoy the Beach Body site.
more...
less...
My Profile
Shop Team Beachbody
About Team Beachbody
Success Stories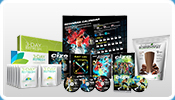 Dance your way to fit
and streamline your
nutrition with the CIZE
Kickstart and Shakeology
Challenge Pack!
Try it before you buy it
with the NEW Shakeology
Super Sampler